Friday, June 21, 2013
We turned our back garden into party-central last night and threw a book party for NY Times writer Pamela Ryckman, author of the Stiletto Network. Now, I've never been to a book party before in my life, so I was improvising, but I figured how hard can a book party be? Throw a party (which I confess I excel at), put out some books, and introduce the author. Voila! ~75 women ~10 men, drinking, talking, eating, embracing and connecting.
It was perfect. I know, women should be demure and not self promotional but what the heck, not me. It was perfect.
We set the books up on the breakfast table - all ready to be bought!
The table overflowed with smelly cheeses. Gayle and her team from
La Belle Gourmande did a terrific job with the food.
I introduce Pamela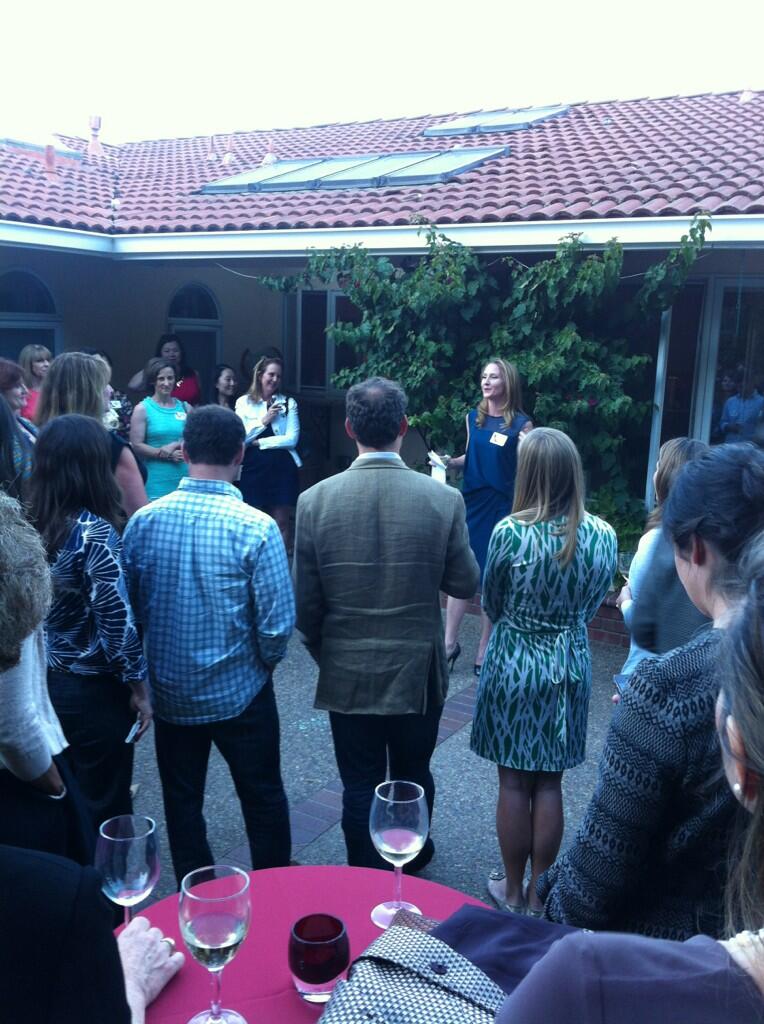 Pamela talks about what she learned about the powerful women's networks that are all over the country, including Alaska. I can see Barbara Holzapfel, board member at the Anita Borg Institute (and an exec at SAP in her day job), plus execs from Medallia, Salesforce and FirstRain all smiling as they listen.
Check out her sky-high stilettos!
We pose for the Tweeters and Bloggers in the group
My garden loves the crowd, and the crowd loves my garden.
Posted by Penny Herscher at 2:35 PM email this

Labels: ABI, Anita org Institute, FirstRain, La Belle Gourmande Burlingame, Medallia, NetBase, Pamela Ryckman, salesforce.com, SAP, Stiletto Network